Mental health is something that concerns all
of us. While nobody has a responsibility to reveal
their mental health diagnosis, in their own way, these stars are helping break the stigma
and paint a more accurate picture of what it's really like to live with an invisible
diagnosis. Kristen Bell is incredibly open about her
experience with depression and anxiety. Describing her anxiety, Bell told Self, "It's hard to put into words, honestly, and
it feels different at different times. When my anxiety is high, it feels like an
absolute inability to make decisions. Like, I would rather not do something than
decide what to do. And it's almost paralyzing." Bell has an equally visual explanation for
her experience of depression, saying, "Depression is different. My version of it feels very restricted, like…
if you're trying to put on a latex glove that's way too small for your hand.
Also, it sort of coincides with this feeling
of not being excited about anything." The actress goes on to explain that it's actually
her husband, Dax Shepard, who encouraged her to speak publicly about her mental health
– something she had previously kept private. In an interview with Off Camera with Sam Jones,
Shepard confirmed this, explaining how he and Bell have allowed each other to grow as
individuals. Shepard said, "Without me, she's never on your show admitting
she has depression. She's never doing that. That's like something she got from me." With her husband's help, Bell has become an
outspoken advocate for mental health over the years.
She told Time in 2016, "Mental health check-ins should be as routine
as going to the doctor or the dentist." Camila Cabello knows all too well how different
people's lives can look on Instagram compared to their actual reality. In 2020, the singer and now actress got vulnerable
in an essay for WSJ Magazine, explaining that, even though her Instagram pictures made her
look like she was doing great, her mental health painted a different picture.
She wrote, ​​"[Here's pictures that don't exist
from last year]: me crying in the car talking to my mom about how much anxiety and how many
symptoms of OCD I was experiencing. Me experiencing what felt like constant, unwavering,
relentless anxiety that made day-to-day life painfully hard." Cabello admitted that she felt shame about
her struggles, and that it took a long time for her to be able to share those with the
world. She said, "In order to heal it, I had to talk about
it." Since then, she has used a combination of
techniques, including therapy and a mindfulness practice, to manage her symptoms, and she
feels a lot better.
On her journey, Cabello has learned to take
care of herself. Posting on Instagram in 2021, she wrote, "I started seeing how after resting during
that period, cultivating new hobbies, prioritizing my mental health, my friendships and relationships,
making time for exercise, and also enjoying being lazy again, I started to naturally feel
inspired, passionate, and way more creative." Just months before her death in December of
2016, Carrie Fisher started an advice column for The Guardian. Through this column, she was open about her
own mental health while helping readers navigate theirs. Fisher famously suffered from bipolar disorder,
having been diagnosed at 24.
One person with the same diagnosis wrote in, "Have you found a way to feel at peace when
even your brain seesaws constantly?" Fisher's answer was beautiful. She wrote, "We have been given a challenging illness,
and there is no other option than to meet those challenges. Think of it as an opportunity to be heroic
— not 'I survived living in Mosul during an attack' heroic, but an emotional survival. An opportunity to be a good example to others
who might share our disorder." After her death, Fisher was branded a "mental
health hero" by USA Today. Throughout her life, she took on commitments
that few other celebrities would agree to, like a cover shoot for a new magazine about
bipolar disorder. The magazine's founder told USA Today, "Carrie Fisher on the cover got us advertising
we never would have gotten otherwise. I don't know what we would have done without
her." Her bravery didn't make Fisher's experience
with bipolar disorder any less painful.
Fisher once told Diane Sawyer, "You can't stop. It's very painful. It's raw. You know, it's rough […] when you're not
busy talking and trying to drown it out." Dwayne "The Rock" Johnson has endured some
difficult times. Johnson once said, referring to episodes of
depression, "I've battled that beast more than once." Years ago, he witnessed his mother's suicide
attempt and became too injured to play football professionally, so when a girlfriend ended
it with him, on top of that, it was just too much to bear. He told Express, "That was my absolute worst time." That interview got people talking, and The
Rock was moved by the conversations it started. He told BBC News, "It was really overwhelming and thousands
of people responded.
It all started when I helped a man [a fan
who was fighting his own battle with depression]. I said, 'Hey, you're not alone, we all go
through it.' One of the most important things that I know
helped me with the multiple times that I had gone through my own episodes of depression,
was making sure that I was talking to people." Addressing his comments on Twitter, he wrote,
quote "Depression never discriminates." His hope was that his followers would follow
his example and talk about their own struggles. He continued, "Took me a long time to realize it but the
key is to not be afraid to open up. Especially us dudes have a tendency to keep
it in. You're not alone." Johnson continues to speak up about mental
health, for example, as part of an episode of Young Rock. "We don't have to have the answers, we just
gotta pull people in and not be afraid to share our emotions and know we're not alone." Miley Cyrus is known for sharing much of her
personal life — good and bad — with fans.
One of her more difficult experiences has
been living with depression, which she spoke about in a 2014 cover story for Elle. She told the magazine, "I went through a time where I was really
depressed. Like, I locked myself in my room and my dad
had to break my door down." Cyrus went on to explain that fame is a double-edged
sword when it comes to opening up about mental health, because, on the one hand, it gives
her a platform to help others, but, on the other, people might see her as, quote, "being
ungrateful" for the privileges she has. She said, "There's not much that I'm closed off about,
and the universe gave me all that so I could help people feel like they don't have to be
something they're not or feel like they have to fake happy.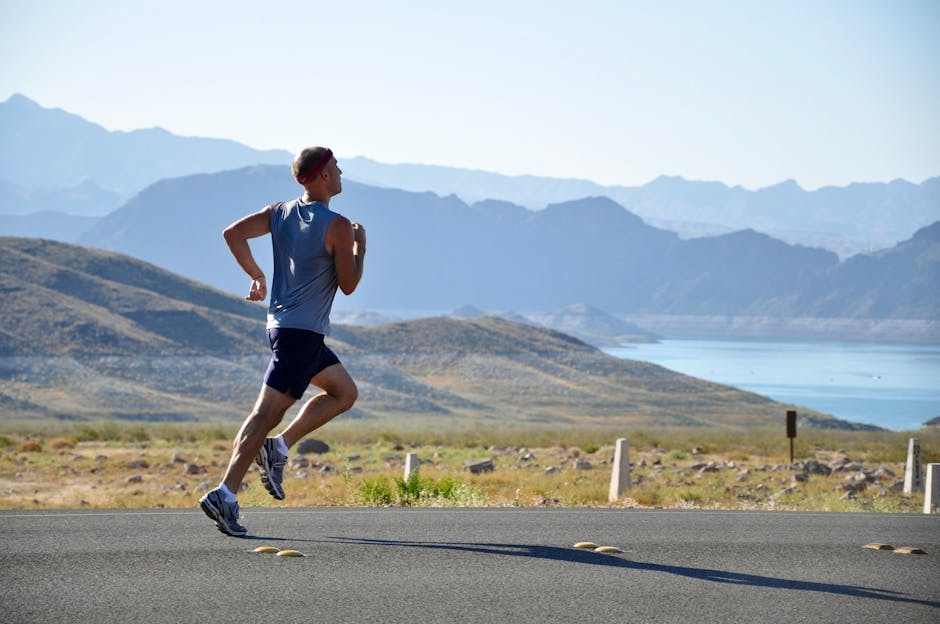 There's nothing worse than being fake happy." The singer and actress has also never hidden
the fact that she has, at times, turned to alcohol and drugs, but told Variety in June
2020 that she was, quote, "sober sober" and had sought professional help. She said, "By understanding the past, we understand
the present and the future much more clearly. I think therapy is great." Cyrus later told Rolling Stone that she briefly
broke her sobriety during the pandemic, although many of us can relate — let's be honest. Mariah Carey spoke about her bipolar disorder
diagnosis in an interview with People in 2018, after years of keeping it private. She said, "Until recently I lived in denial and isolation
and in constant fear someone would expose me. It was too heavy a burden to carry and I simply
couldn't do that anymore. I sought and received treatment, I put positive
people around me and I got back to doing what I love — writing songs and making music." She told the magazine she was pursuing therapy
and taking medication to help her manage her mental health.
Carey told People that she was diagnosed in
2001, which is when news of her struggles with mental health first broke. At the time, she had to cancel a series of
shows and go to the hospital. A spokesperson for the singer told the Associated
Press at the time, "She has suffered an emotional and physical
breakdown […] she is under psychiatric care." The spokesperson also explained why Carey
had sustained injuries, "She did break some dishes and glasses, and
she may have stepped on them." Writing for BuzzFeed News, journalist Alessa
Dominguez pointed out that when Carey was first diagnosed, the public's opinion of mental
ill health was a far cry from what it's like today.
And so it makes sense that she didn't feel
comfortable speaking out about it at the time: Her words would likely have been twisted,
or dismissed. Before Lady Gaga started working on her 2020
album "Chromatica," she experienced a dark period. She told People, "I used to wake up in the morning, and I would
realize I was 'Lady Gaga. And then I became very depressed and sad,
and I didn't want to be myself. I felt threatened by the things my career
brought into my life and the pace of my life." She didn't feel well for a while, but eventually
what she referred to as her "catatonic state" lifted.
She said, "And then I finally, slowly started to make
music and tell my story through my record." Mental health is an important issue to Lady
Gaga, who has previously partnered with mental health initiatives, including Mental Health
First Aid and Mental Health America — not to mention her own Born This Way Foundation,
which also aims to improve mental well-being. In 2018, she co-wrote an essay for The Guardian,
in which she called for people to be more open about their mental health and for support
services to be considerably improved to prevent disastrous outcomes. Gaga wrote alongside Dr. Tedros Adhanom Ghebreyesus
of the World Health Organization, "Instead of treating those facing mental health
conditions with the compassion we would offer to someone with a physical injury or illness,
we ostracize, blame, and condemn. In too many places support services are non-existent
and those with treatable conditions are criminalized […] cut off from the rest of society without
hope." Taylor Swift is often viewed as one of America's
sweethearts, but the singer has had a difficult price to pay for her public image — including
the abundance of nasty comments she has received over the years.
In the Netflix documentary Miss Americana,
Swift spoke about her experience with an eating disorder. She said, "I tend to get triggered by something, whether
it's a picture of me where I feel […] like I looked like my tummy was too big or, like,
someone said that I looked pregnant or something, and that'll just trigger me to just […] starve
a little bit, just stop eating." She explained that, since she started eating
more, things had improved for her. She later spoke with Variety about the decision
to share this difficult experience with the world. She told the outlet, "All I know is my own experience. And my relationship with food was exactly
the same psychology that I applied to everything else in my life: If I was given a pat on the
head, I registered that as good.
If I was given a punishment, I [would register]
that as bad." Swift has always tried to toe the line between
her public and private lives, but it hasn't always been smooth-sailing. Although she often appears smiley and happy,
she has also admitted to sometimes feeling, quote, "really, really low." As a young actress, Amanda Seyfried felt very
anxious but didn't know where to turn. After experiencing a panic attack, she was
able to get the help she needed at last — and she wanted it to be known far and wide. Seyfried told Net-A-Porter in 2018, "At first, my publicist said, 'Don't talk
about your anxiety. And I thought, f**k you, actually. I want kids who are having weird thoughts
to share them without stigma.
And if that affects my career, so be it." Seyfried also suffers from OCD, which manifests
in different ways, including a fear of forgetting to turn off the stove, or in the form of health
anxiety, as she told Allure in 2016. She takes the antidepressant Lexapro to help
her manage day-to-day life. She explained that she doesn't intend to stop
taking it because it helps her, and the only reason she would stop taking it would be because
of what she calls the "stigma" associated with it. She said, "A mental illness is a thing that people cast
in a different category [from other illnesses], but I don't think it is.
It should be taken as seriously as anything
else. You don't see the mental illness: It's not
a mass; it's not a cyst. But it's there. Why do you need to prove it? If you can treat it, you treat it." Several lyrics in Kendrick Lamar's song "u"
address a state of depression. He sings, "I know depression is restin' on your heart
for two reasons. And if I told your secrets the world'll know
money can't stop a suicidal weakness." In an interview with MTV in 2015, Lamar was
directly asked whether these lyrics were based on his own experience. He answered, "I've pulled that song not only from previous
experiences, but I think my whole life. I think everything is drawn out of that." "Nothing was as vulnerable as that record." Lamar explained that he really wanted to share
those experiences with his listeners because he wanted his music to have a "positive" influence
on them. One BBC News article seems to confirm that
he achieved his goal. In this piece, a young Londoner explained
how helpful it had been for him to see some of his favorite artists — including Kendrick
Lamar and Kid Cudi — be open about their mental health, thereby validating his own
experience.
He said, "There was a lot of backlash when [Kendrick
Lamar] spoke about depression because hip-hop is such an aggressive art. So for him to talk about that subject was
big and helped a lot of people […] my age." We hope Lamar has been able to directly witness
the incredible impact he's had. If you or anyone you know is having suicidal
thoughts, please call or chat online with the National Suicide Prevention Lifeline at
1-800-273-TALK (8255). Or Text HOME to the Crisis Text Line 741741..